Physical security to safeguard one's people and assets has to be flawless. One of the aspects of physical security is to have a vehicle fleet for patrolling. Here, we will discuss all security patrol vehicles, the pros and cons of several vehicle classes, and the 2 best security patrol vehicles. So at the end of this article, you'll be able to choose the best vehicle fleet for your security. Let's dive in!
What is the Total Cost of Ownership?
Before getting to know about vehicle classes, first, understand TCO to choose the best security patrol vehicle for you.
As the name indicates, the total cost of ownership (TCO) is the cost of a vehicle for a lifetime. It includes its purchase cost along with its maintenance charges and fuel cost. All this combined gives you an idea of whether the vehicle would be viable for your security company.
There is this formula with which you can easily calculate the total cost of the owner for a particular vehicle:
TCO = Fixed Cost + Total Operating Cost
The operating cost differs depending upon the type of vehicle and its condition. For vehicles fleets, we calculate the cost per day and then incorporate it with the total operating cost.
The daily cost includes fuel, maintenance, interest, and tax per total operating hours. This also depends upon which vehicle class you go for.
Top Security Patrol Vehicle Classes
Now that you have an idea of TCO, let's move on to the vehicle classes widely used worldwide by top security companies in their vehicle fleets.
Note that you have to choose the one that fully serves your purpose. And also, keep in mind that its cost per day should be less so that it can be maintained and operated efficiently.
Sedan
A sedan is used for building and apartment security mainly. This is because it doesn't offer much deterrence. It's also not suitable for tracks and rough roads. But Sedan is the best class for fuel efficiency. Also, it's easy to manoeuvre in high-metro areas.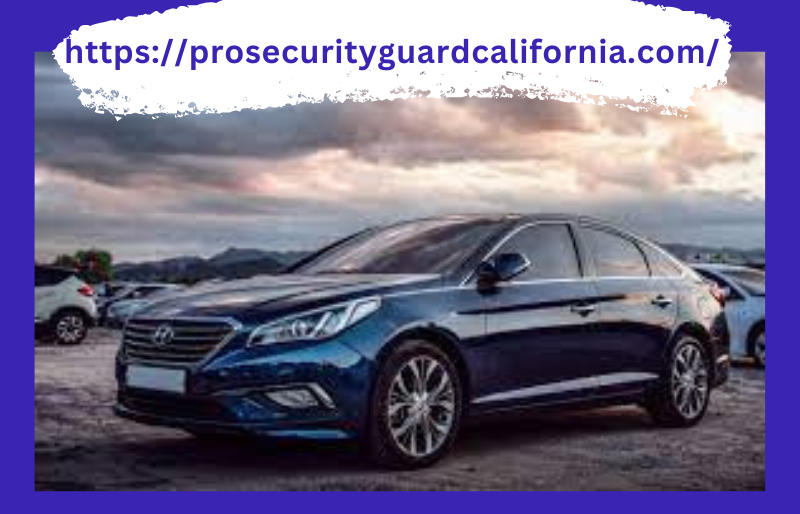 So, you can have a sedan in your vehicle fleet for simpler buildings and where little deterrence is needed.
Trucks
Trucks have the highest resale value among all the vehicle classes. They are easily customizable as well. You've to spend some additional bucks on it to make it the way you want. Trucks are spacious so you can store or accommodate your guards easily. They offer great deterrence as well.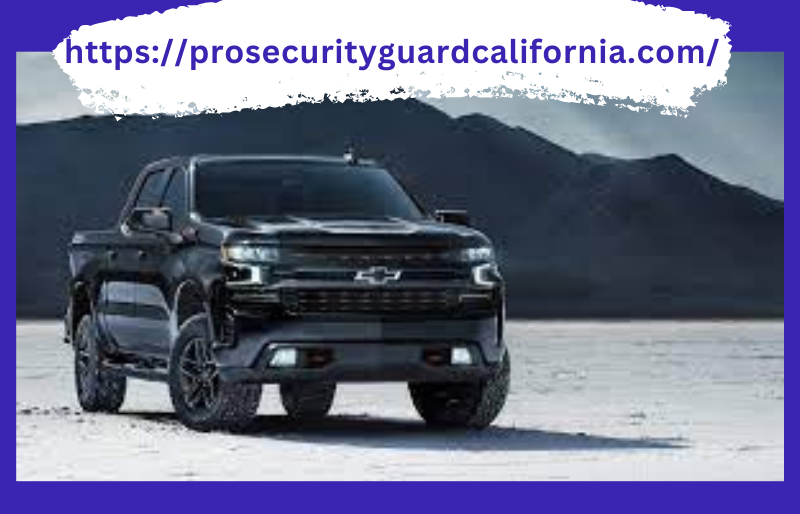 But trucks are highly-expensive and have high maintenance costs as well. They have poor manoeuvrability in some areas. So, decide based on your budget and your company's needs.
SUVs and CUVs
SUVs are the best class for a low total cost of ownership. They're spacious and the back offers resistance to harsh weather as well. SUVs have a high profile and can offer great deterrence. It's easy to load and unload equipment on and from an SUV.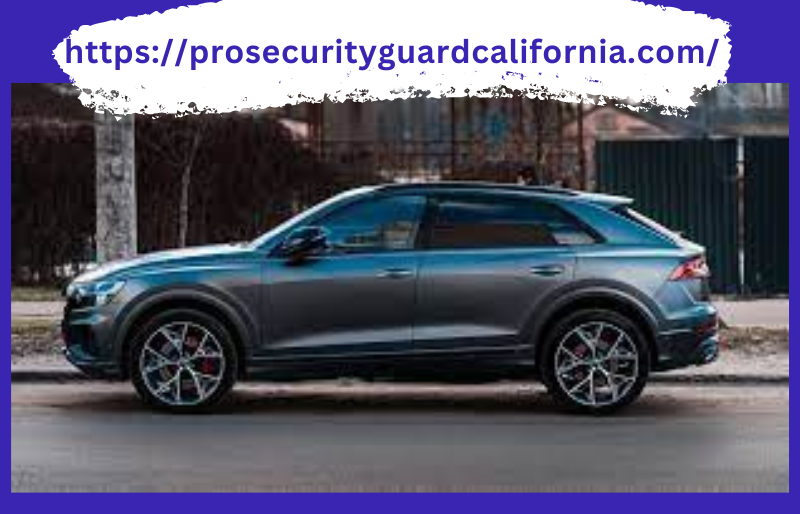 If we look at the cons of SUVs, they have less fuel efficiency and higher initial cost as well.
Golf Carts
Golf carts are the best class for manoeuvrability. They are easy to maintain, offer high fuel efficiency, and most people can handle them easily. But the spare parts of golf carts are not easily available so it would be hard to maintain them in case of any fault or accident.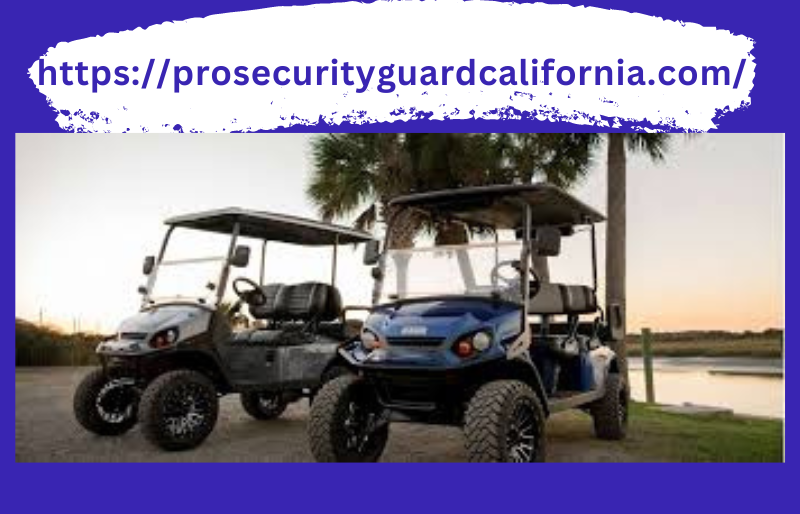 Also, their TCO is hard to calculate because of the difference in cost per day, every day.
Sprinter Vans
Vans are ultra-spacious so you can load equipment and other luggage as well (if needed). They can be easily maintained and offer high fuel efficiency. But their standard safety options are not as advanced as other classes so you can't use them if you want high security or vigorous patrolling.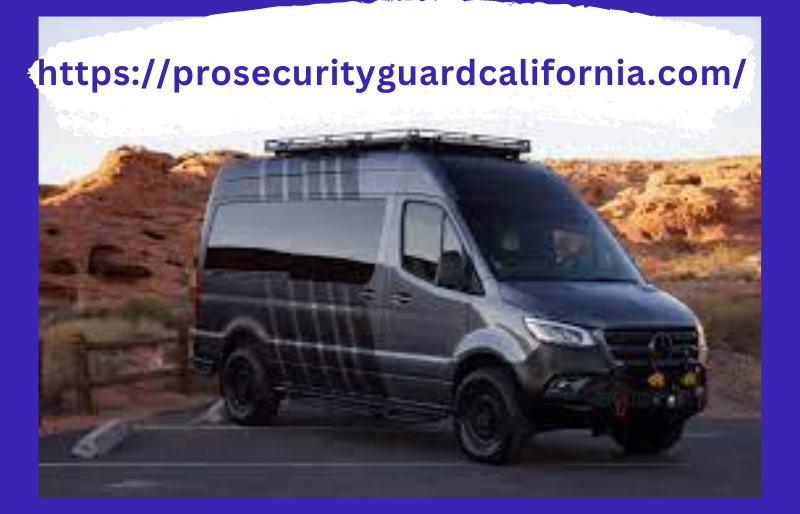 2 Best Security Patrol Vehicles for Private Security Companies
Now let's look into the 2 best security patrol vehicles that you can go for. It depends on your company's needs and what you want from your vehicle.
Chevy Trax
Specs
MSRP: Starting at $21,400
Fuel efficiency: 27 city/29 highway MPG
Storage: 50 cubic feet
AWD capable
Swing back door
Upgradable suspension package
Fast-charging USB and 2 12-volt power outlets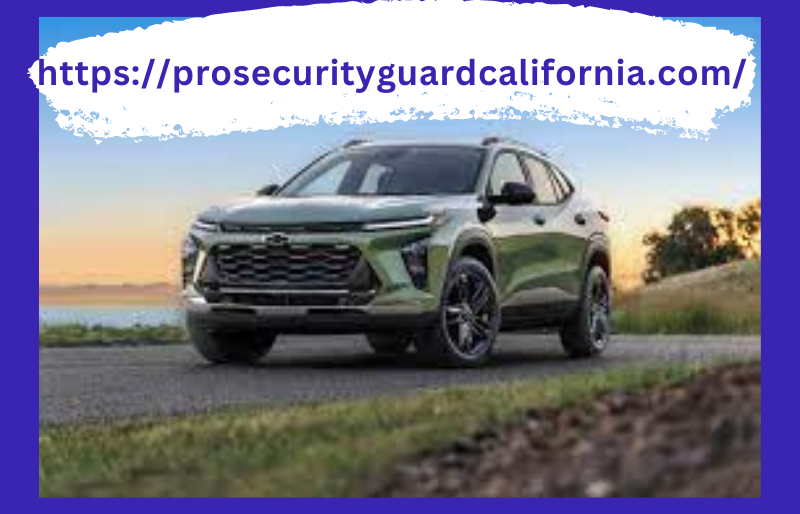 Ford EcoSport
Specs
MSRP: Starting at $20,835
Fuel Efficiency: 26 city/31 highway MPG
Storage: 48.4 cubic feet
Other features
AWD cap
The front passenger seat folds down flat
Factory skid plate option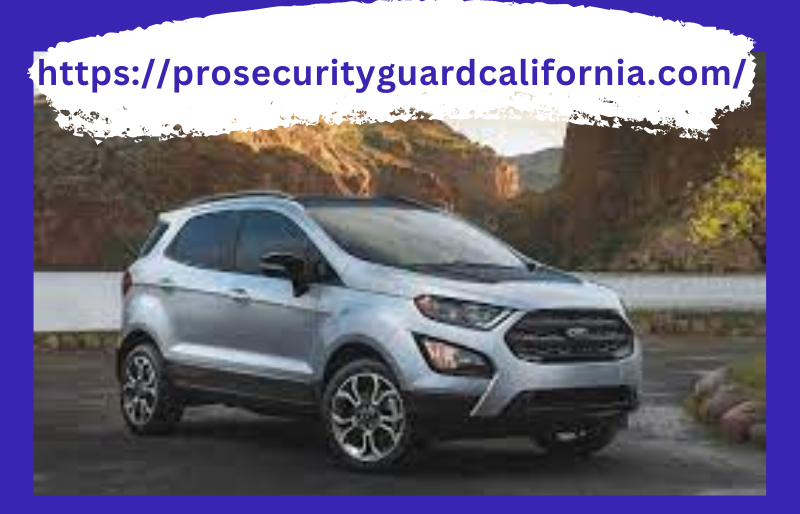 Security Services and other Variables
The security patrol services you're offering also play an essential role in deciding the vehicle class you opt for.
If you have a simpler apartment or building that does not need much patrolling, then you shouldn't opt for high-deterrence vehicles. Similarly, construction sites need different vehicles for patrolling compared to shopping malls and commercial areas.
Other variables include:
Weather
Road conditions
Availability of spare parts
After-market equipment
Read more here: Complete Security Patrol Checklist
The Bottom Line
Deciding the best security patrol vehicle for your security company is crucial. You should decide based on your needs, the type of security you want, and the nature of the site. Remember the vehicle classes, TCO, and other variables listed above to make the best decision.